"Ain't no chance if you dont take it", Guy Clark
Since 2016 we have provided aspiring songwriters a chance to have their music heard. We're believers in creativity, chasing dreams and getting the chance to pursue your passion. We know it takes courage, conviction and passion to pursue your music drams and find your purpose.
We accept a hundred (100) songs to be judged by some of Nashville's best hit writers and music professionals. Songwriters are limited to two submissions. The twenty (20) best written songs and their writers will perform their song live on stage during the Red Lodge Songwriter Festival at the Historic Roman Theater on Saturday, June 22, 2024, 9 am – 12 pm and open to the public.
The top two songwriters will open for the Hit Songwriters on Saturday night and the three runner-ups will play in a round on Saturday afternoon along with last years winner, Wyatt Espalin.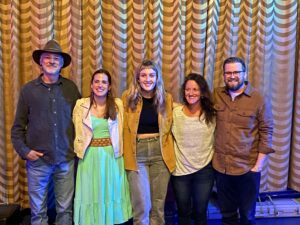 Many of our winners and finalist have gone on to appear as Rising Star songwriters at the Red Lodge Songwriters Festival, Yellowstone Songwriter Festival in Cody Wyoming and the Whitefish Songwriter Festival.